Illinois Wildlife Connections: Deer & Turkey Hunts
Illinois Wildlife Connections is located in the heart of South-Central Illinois and we currently manage over 5,000 acres for Archery Only Whitetail Deer Hunts, Limited Muzzleloader and Shotgun Deer Hunts, and Eastern Wild Turkey Hunts in Illinois. We strive to provide you the best opportunity at a Trophy Illinois Whitetail Deer or a Trophy Eastern Turkey with clean comfortable accommodations and excellent meals at an affordable price.





Accomodations & Lodging
All deer and turkey hunts include clean and comfortable accommodations in our new 3400 sq/ft. lodge. The lodge has 7 bedrooms, 5 showers, pool table, satelite T.V.,mud room, washer and dryer, patio, and more.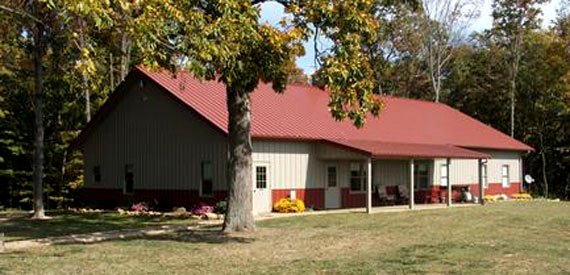 Guide, stands, transportation, and meals are also included. All meals will be continental style breakfast, soup and sandwich type lunch, and an out of this world gourmet country style dinner, guaranteed to put on a few extra pounds.
Trophy Bowhunting | Illinois Deer Hunting
Good nutrition and genetics combined with a little age is the key to Illinois trophy whitetail bucks. Illinois is one of the few states that can produce record book animals through the entire state. For Pope & Young bucks per square mile, Illinois leads the pack.
Land: Combine corn, soybean, wheat, clover, and CRP fields with brushy creek bottoms and hardwood hills and you have an archery hunters paradise. 90% of our land is archery only.   We do offer shotgun or muzzleloader hunts on certain farms.
Harvest Opportunities: Our opportunity rate for the past 16 years on a 125 inch buck or better at 40 yards or less is 80%. We live and work the habitat year round so we know the patterns and habits of the deer. Each hunter is allowed to take 1 buck. We do ask that the buck be at least 125 inches or better and be a mature buck.  All of our farms are highly managed and have been under Quality Deer Management for years.
Hunting Area: Each hunter is given several farms or areas to hunt during his or her trip.
Food Plots: Plots of corn, soybeans, and biologic mixes, are planted on all farms that are accessable with equipment to do so.  These plots will hold and attract many deer all season long.
Prices: Click HERE to check prices and dates on 2014 deer hunts.
Deer Stands: All farms have several stands in place ready to hunt depending on phase of the rut, time of day, and wind direction. Hunters are allowed to bring a climber to be more versatile. We will have additional stands ready to hang throughout the hunt if needed.
Electric Carts: All Hunters are transported to and from treestands with Electric Carts. This Eliminates human scent going to and from treestands.
Contact Us: If you are looking for an honest fair chase Illinois Whitetail deer hunt at a reasonable price give us a try.   Contact Us HERE
Illinois Spring Eastern Turkey Hunts
Looking for a great spring turkey hunt in Illinois? This is it! Lots of birds that work well to calling, in terrain that will not wear you out! There is very little pressure so the birds call nicely.
Expectations & Success: It is not uncommon to hear 10-15 different gobblers on roost. Especially during the first week of the season when the birds are still in large flocks. We took 2 birds this year that went 26 lbs.! Let us put you on a big eastern tom! Nearly 100% success rate!
Prices: Click HERE to check prices and dates on 2010 turkey hunts.
Drawing A Eastern Turkey Tag in Illinois: The first drawing for residents is Dec. 1st and Jan 12th for nonresidents. We can help you with all of the information you need to get a permit for our area.
After Your Turkey Hunt: In Illinois you can only hunt until 1:00. During the afternoon you can either kick back at the lodge, mushroom hunt, go fishing in one of our ponds, or in a boat at a warm water power plant lake that holds some monster largemouth bass.
Contact Us To Reserve Your Turkey HuntIf you are looking for an honest fair chase turkey hunt in Illinois at a reasonable price give us a try. Contact Us HERE
2014 Archery Deer & Turkey Hunting Prices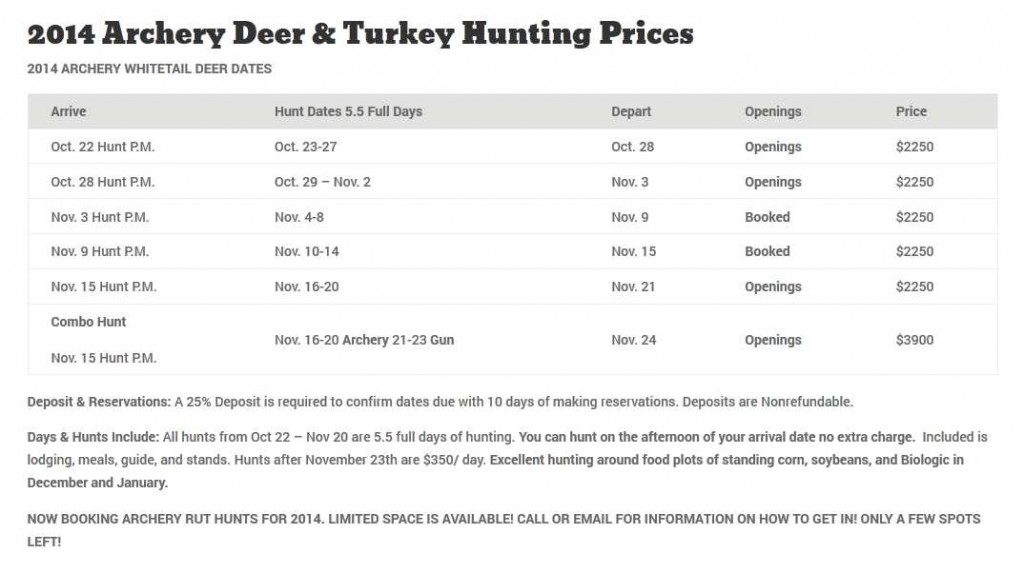 2014 TURKEY SEASON DATE
Guided Turkey Hunt… $900 Hunt until you get your bird! No limit on # of days. Guided bass fishing or mushroom hunting is also included in the hunt!
Lodge Address:
Illinois Wildlife Connections
13998 N. 1425th St.
Newton, Il 62448
Mailing Address:
Illinois Wildlife Connections
13998 N. 1425th Street
Newton, IL 62448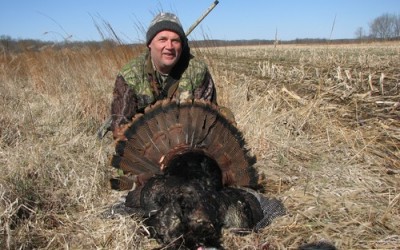 Spring Turkey Season Dates 2014 NORTHERN ZONE SEASON DATES 1st Season – Monday, April 14 – Friday, April 18 2nd Season – Saturday, April 19 – Thursday, April 24 3rd Season – Friday, April 25 – Wednesday, April 30 4th Season – Thursday, May 1 – Wednesday, May 7 5th Season – Thursday, May 8 […]
We have always taken clients out fishing upon request, but this was our first annual Newton Classic.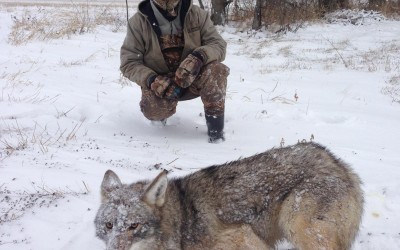 We had a very successful year thinning out the predators on our farms and hunting grounds.
I can honestly say it was one of the best times I have ever had hunting.  The Lodge is wonderful and the food is even better "PECAN PIE".  The best part about Ryan is he wants you to see big deer and makes the necessary changes to do so.  I want to say thank you IWC crew, you made my week amazing and I have some great memories.  Keep up the great work and keep in touch…I will see you next year!!!
Ryan And Family, We enjoyed hunting at your lodge. The food was fantastic!! The deer are awesome this year. I might have missed the biggest deer of my life but I had the most fun ever.  You just can not find that kind of experience anywhere else. we will see you all next year.
Ryan, There's not a day goes by I don't think about those whitetails in Illinois!  You have an incredible place out there that words cant describe.  I can't wait to eat just one more piece of that pecan pie… I hope this year coming will be as great or greater than the 09 season.  I'm looking forward to seeing you all again.  Tell everyone I said Hello.